Natural & Organic
Ottawa Barrhaven
Experience The Difference
Scroll down Click on
pictures and links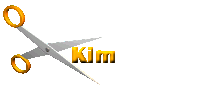 My Hair Studio is
About Whole Health
Warm and Inviting with
No Chemical Smells
A Non toxic Environment
Organic hairstyling products
Certified Organic Hair Products
Non Toxic Hair Colours
No Ammonia or PPD
Ottawa Magazine
. Hair by Kim at Blades. Make up by Debra Jacino.
Hair Care line
10% of their net proceeds go to cancer research!! Onesta Hair Care was founded by Tom Redmond, a cancer survivor. So if you know somebody affected by cancer, this is a good way to support research and know you are using non toxic hair products. Onesta will not use any HARMFUL CHEMICALS
If you care about your pets you have to visit

Telephone: +1 (613) 729-7354
The Natural Place for Your Companion Animal
A Family Business
Eco-Friendly Hardwood
FSC Certified Harwood
Engineered Hardwood Flooring
Bamboo Hardwood Flooring
Cork Flooring
Tel.: (613) 225-CAMA (2262)

e-mail:.info@romeflooring.com
We are so happy with the hardwood put in by Rome flooring. Joe and his family are the nicest people you could do business with. Please visit their website. If you go to Gallery you can see all the beautiful work they do.
CHI Professional IR Processor and Dryer
The CHI Professional IR Processor and Dryer is the latest in Advanced American Technology. This mobile, quiet dryer utilizes Ceramic Technology, Negative Ions, Far Infrared and Low EMF.
PRODUCT DETAILS:
Ceramic Heat
| | |
| --- | --- |
| | Moist Ceramic Heat comes from Pure Ceramic Coils |
| | Ceramic will maintain even temperature all this time |
| | Anion - Ceramic will produce negative ions |
| | Seals the cuticle |
| | Repels humidity |
| | Locks in hair color |
| | Ceramic Heat will endure the penetration of the Silk Molecules into the hair |
| | Traditional copper coil can cause more damage and dry the hair |
| | Speeds up color, perm and other chemical process |
Ionic
Produces positive energy and infuses moisture into the hair shaft. Negative Ions also help to reduce frizziness and static electricity while leaving hair shiny and healthy.
| | |
| --- | --- |
| | Projects millions of negative ions to break the water molecules rather than "boiling" the hair. |
| | Approx. 50% faster drying time |
| | Improves moisture balance |
| | Replenishes & helps seal the cuticle |
Far Infrared
| | |
| --- | --- |
| | Maintains safety of the environment and our health. Reduces the level of EMF (Electric Magnetic Fields). Traditional hooded dryers may contain up to 150 mg of EMF, that can be dangerous. CHI Professional Hooded Dryer contains less than .5 mg. |
Back to top