Our Secret Garden
The Secret Garden is full of colourful flowers, salmon flagstones, an arbour with a gate and climbing yellow trumpet vines growing around and through them. From the arbour the flagstone path leads one way to an open area with Shrubs, bountiful colourful flowers. Roses red, pink and my mother's favourite yellow roses for friendship. Tall green grasses flowing to and fro in the cool of the summer breeze, then the flagstones lead to the the outdoor kitchen.
The surrounding area blossoms of lavender lilac bushes replenishing the air with a sweet aroma that awakens your senses. The outdoor kitchen sits on the cedar deck that you can also access from the kitchen. The terracotta awning shades you from the summer's hot sun. The Bar where you may sit sipping a soothing cup of herbal tea while enjoy my husband's gluten-free chocolate chip or carrot and zucchini muffins. Our Beautiful outdoor kitchen designed by Kim and built by Carpenter Ross Stephen.
T..
Serenity waterfall 2013
Bought from
Swimming pool waterfall and artificial -
2013 we put in a Serenity waterfall and painted the concrete pool deck, a terracotta it looks like you are in Tuscany. When my clients are sitting under the dryer or on the massage chair they will be able to view the water feature while relaxing and listening to calming music in my hair studio. Or in The Secret Garden under the awning or beside the pool under an umbrella. I will be having another video made of the The Secret Garden when my beautiful vision is complete
L
ove Peace and Serenity
On the another side of the arbour leads you to the pool area, terracotta awnings, a shady place to rest your weary feet in a comfortable couch or chair. You can view the pool and waterfall sitting and relaxing with your cup of tea and a muffin. With this stressful busy lifestyle today, we need to relax this is why I have designed our home and place of business with love peace and serenity. So others can come and enjoy my vision I have created. Isn't it nice to be spoiled and pampered? I was brought up to treat people how I wanted to be treated. That was one of my mother's sayings. (Always treat people how you want to be treated) Everyone should remember that, but not to be taken advantage of. Stand up for what you believe in, that's what I have been able to do. In Health Mind Body & Spirit and Most of All Love .
Mildred the duck
Every year we see Mildred the duck that comes and visits The Secret Garden, isn't she cute? One year she came with 3 of h
er ducklings. There she is this year 2013 before she flew away walking on our pool cover. She stays for about a week and then when the cover is put on the pool then she flies off till we see her the following year. See another photo of Mildred further down.
P
eace, Harmony and Balance
What I'm able to do is fulfill my visions, my dreams, of a beautiful sanctuary for my family, clients and friends to relax and feel transported to a place of tranquility and love. There is a pathway to The Secret Garden wall where you can see a door with windows, shutters , flowers boxes filled with cascading colourful flowers. It looks like a place in Tuscany. I am so blessed to have a wonderful creative imagination be able to share my visions and have such enjoyable and delightful clients and people in my life. You get to a place in your life and you want peace, harmony and balance and that's what I have been able to achieve. Isn't that what life is all about !!!!!!
2014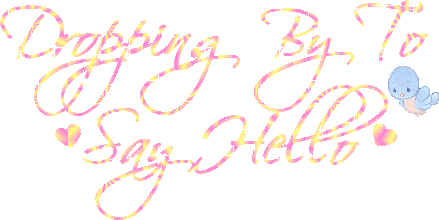 2008
We have a visitor every spring, a Duck
I call her Mildred, one year she came with her 3 ducklings.
She stays for about a week then flies off till next year.
The Secret Garden wall 2009
June 2010
My vision of the Secret Garden is becoming to a reality
September all the flowers have grown
Update 2013
2014
My Hair Studio is in Barrhaven a suburb of Ottawa