<![if !vml]>
<![endif]>
<![if !vml]>
<![endif]>
<![if !vml]>
<![endif]>
<![if !vml]>
<![endif]>
<![if !vml]><![endif]>

<![if !vml]><![endif]>

It's not too late......... the angel said, even though you are not as young, even though youíve made mistakes and have been afraid. It's not too late....Then I saw the world through the eyes of the angel, the beauty that surrounds me, the love I can share; It's not too late..... the lives I could help; the dreams that could come true...... It's not too late the angel said, it's not too late ..... before you leave this world; It's not too late..... Itís not too late...........

My Poem
<![if !vml]>
<![endif]>
<![if !vml]>
<![endif]>
<![if !vml]>
<![endif]>P
<![if !vml]>
<![endif]>
<![if !vml]>
<![endif]>
<![if !vml]>
<![endif]>
I learnt Reiki form two wonderful teachers, one of them was Julie Desmarais; Julie has become a good loving and loyal friend and client of mine.
<![if !vml]>
<![endif]>
<![if !vml]>
<![endif]>
<![if !vml]>
<![endif]>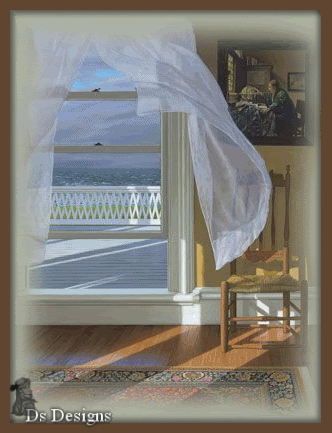 <![if !vml]>
<![endif]>
<![if !vml]>
<![endif]>
My aunt, my mother's twin sister, was a Psychic and read tea leaves. They were very much into the spiritual world. We lived in London, England. I emigrated to Canada in 1977 to be with my family.
<![if !vml]>
<![endif]>
<![if !vml]>
<![endif]>
<![if !vml]>
<![endif]>
<![if !vml]>
<![endif]>
<![if !vml]>
<![endif]>
<![if !vml]>
<![endif]>
I have had many challenges through my life and because of my faith believing in myself I never gave up hope. This enabled me to find solutions to move forward in my life, to see the positive. Because of all the stresses that have come my way I had to look after my health and well-being so I could be there for my family. When I read Awakening intuition in 1999 I had a better understanding of the mind body connection, it lead me to my first level of Reiki which expanded my knowledge of self healing in the great sense of who I am.
Reiki taught me how to open and close my chakras, the flow of positive energy, a spiritual being finding that part of me I needed to heal, a true inspiration of love deep in my soul. As time went by I lost this connection for a while, life takes over and takes you in a different direction. Reiki would come and go like the ocean waves, till I realized I needed meditation and Reiki in my life to keep me balanced:
In ........Peace, Harmony & Love!
<![if !vml]>
<![endif]>
Reiki is a laying of the hands a healing touch. Being so sensitive to my environment and feeling everything so intensely, especially negative energy, Reiki was a wonderful and amazing gift. What Reiki did for me was bring a serene positive light into my life, it gave me a feeling of peace, harmony and happiness, Reiki brought this magnificent spiritual healing to my mind body and soul which needed to be nurtured, bringing source energy, serenity and love. With prayer, God's love, or as some people like to call it their higher -power it brought relaxation and balance, unblocking negative energy that I had carried from past experiences. January of 2012 I took a course in TM meditation it enabled me to go into a deeper and more relaxed meditation.
It's not too late.........the angel said, even though you are not as young,even though you made mistakes and have been a afraid, It's not too late....Then I saw the world through the eyes of the angel, the beauty that surrounds me the love I needed to share. It's not too late........ the lives I could help the dreams that could come true...... It's not too late the angel said, it's not to late ..........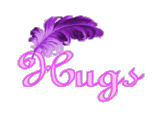 Kim
<![if !vml]>
<![endif]>
<![if !vml]>
<![endif]>
<![if !vml]>
<![endif]>
The power of a mothers love. As mothers we have a bond, we carry our children for nine months (Mother and Child) doesn't it make sense our children feel everything we feel even if we donít say it.
We are spiritual beings, we are made up of energy. I connect with the teachings of Louise Hays every thought we think and every word we speak is creating our future. When I was on the right path I felt my Source Energy, my happiness. I felt connected. Be open to receive and your whole world can change.

<![if !vml]>
<![endif]>
<![if !vml]>
<![endif]>
<![if !vml]>
<![endif]>
<![if !vml]>
<![endif]>
<![if !vml]>
<![endif]>FLUTTER - BY
<![if !vml]>
<![endif]>